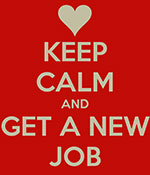 Looking for your next communications job? Hiring? Reassessing your own role or team configuration? Turn to these top sources for nonprofit marketing and communications job postings:
Please add your favorite job posting sources here. Thank you!
P.S. Get more nonprofit marketing tools, templates, case studies & tips delivered right to your inbox!
Subscribe to Getting Attention email updates.